Tuition and Affordability
We engage, challenge, nurture, and love our students while building strong foundations that will guide them in successful lifelong journeys. We commit to making our school affordable and accessible. Financial aid is available, and we encourage interested families to apply. The school provides financial aid based on demonstrated family financial need.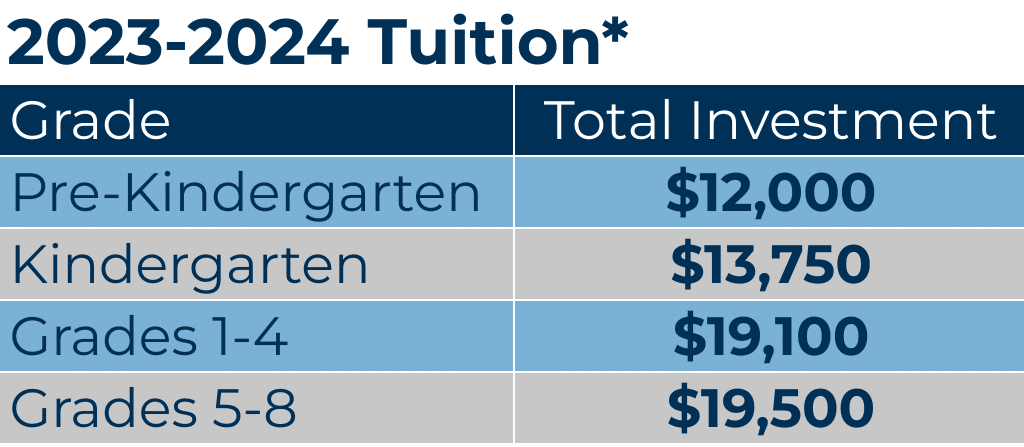 *An enrollment deposit of $1000 per student is due at the time of enrollment and is included in the total tuition amount.
Nearly 70% of tuition covers salaries, benefits, and professional development for faculty and staff, ensuring we recruit and retain outstanding teachers who continuously offer our children the very best, research-based best practices for teaching and learning in every classroom. Over 20% of tuition funds all curriculum, programs, and supplies. The remainder supports campus facilities, maintenance, security, and other needs. 
St. Timothy's School strives to provide an outstanding yet affordable education. School supplies, field trips, and the annual yearbook are included in the cost of tuition. All families, consistent with their ability, are encouraged to give to the annual fund and periodic capital campaigns to support new programs and other needs not covered by tuition alone.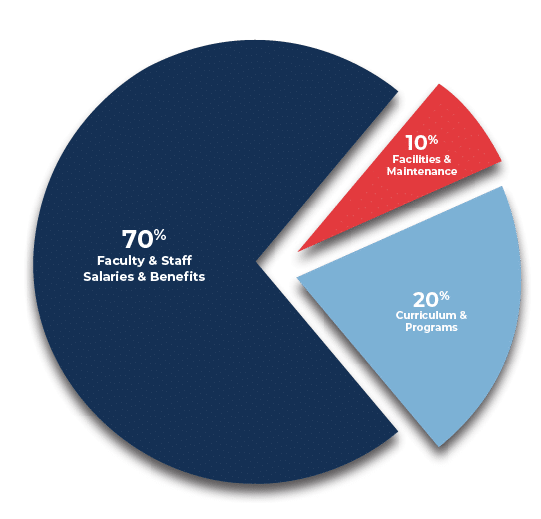 St. Timothy's School is strongly committed to educating academically qualified students regardless of their socio-economic status. We offer need-based financial aid to eligible students. Financial aid applications are made directly through the FACTS Grant and Aid Assessment tool, which opens in late fall and closes early January each year.
Financial Aid applications should be completed at the same time as the application process, if possible. FACTS will charge an application fee of $35. To learn more about FACTS, watch FACTS Grants & Aid – What to Expect.       
All inquiries and applications for financial aid are held in the strictest confidence. Applying for financial aid does not in any way affect the admissions process for any student. Families are required to reapply for financial aid each year. If you have any questions about financial aid or the application process, please contact us at [email protected].