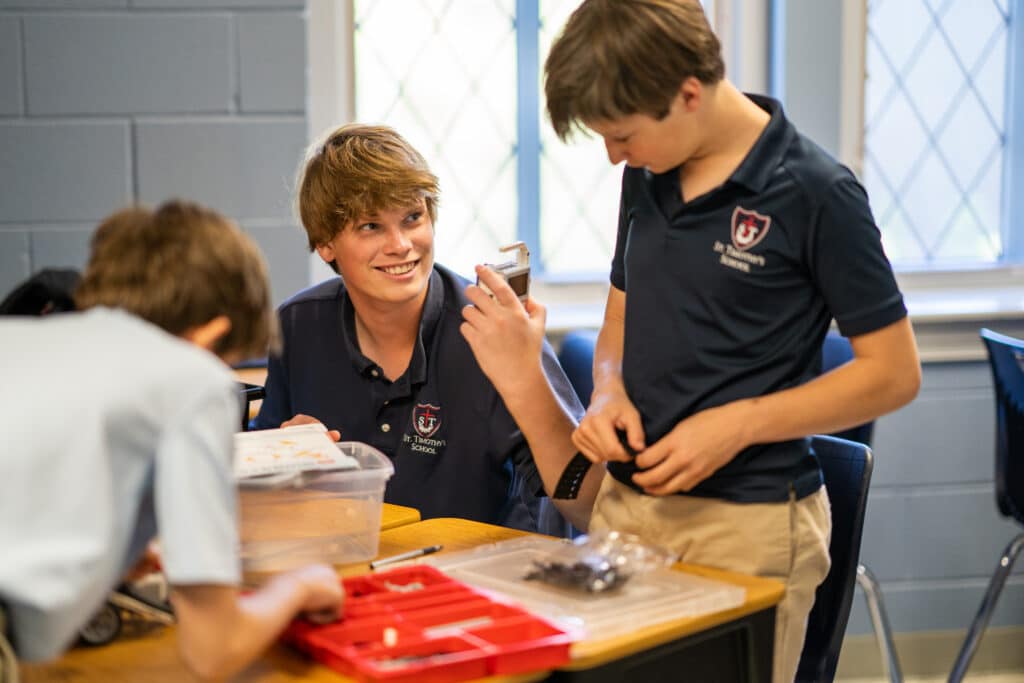 Early adolescence is crucial in a child's academic, social, and emotional development. Children learn independence and responsibility while still needing support and guidance. Our Middle School offers a caring environment where children can safely grow academically, develop study and organizational skills, and explore their interests.
Middle School faculty craft courses to strengthen organizational skills, study habits, and critical-thinking capabilities unique to early adolescence. Physical education, study support classes, religious studies class, and arts electives augment mathematics, literature, grammar/writing, science, history, and world languages. Our Social and Emotional Learning (SEL) classes and advisories build opportunities for reflection, goal-setting, and character development into the curriculum. 
Middle school students also explore options outside of the set curriculum. Students can choose to participate in band or chorus, join a club like Junior Classical League or Morning Announcements, or pursue leadership opportunities at the school through the Titan Ambassador program or by running for a position on our Student Council.
By the time students complete eighth grade, they are equipped with the skills and mindset they need to find success in high school and beyond.